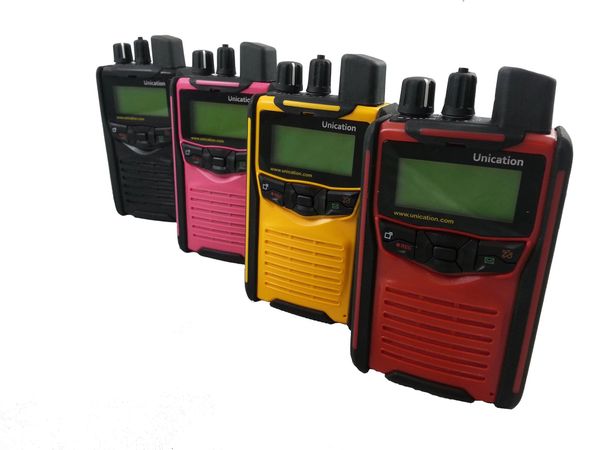 G1 Voice Pager
FREE 5 Year Warranty on all pagers ordered thru 6/30/2018
View G1 Pager Testimonial
The only submersible voice pager designed for public safety.

Standard Features Include:
Bluetooth, Voice Memo, Voice Storage, AAA Rechargeable Batteries, Up to 64 Channels, Programmable Music and Voice Alerts.
IP67 Rating: Waterproof, Dustproof
Available in LowBand, VHF, UHF
Scan Modes: Free, Silent, Normal, Priority
Two Year Free Warranty
View Unication G1 Pager

Battery Optimization Notice:
For optimal performance G1 batteries should be replaced every 6 months. Unication recommends using only TENERGY Premium 1000mAh AAA or PowerEx 1000mAh AAA NiMH Rechargeable Batteries.
Please be advised that over torqueing the battery door screws may cause the unit to not charge/program correctly. If unit does not sit securely in the cradle, please check the screws and loosen as needed.